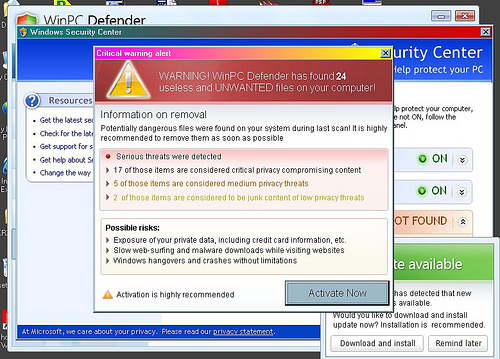 What is mal ware? At it's best it is tracking cookie software to record where you browse and what you do on line. At it's worst it is a persistent threat to the operation of the infected machines and the network as a whole.
Mal ware infections can be gotten from infected email attachments, web sites, USB drives, CD/DVDs, and personal devices attaching to the network. They can be so persistent and invasive that they cripple computers ability to do even basic functions. Pornographic pop ups, phantom warnings about viruses and infections, or showing nonexistent systems problems are only a few of the issues faced by users of infected computers.
These articles offer some insight into mal ware:
Mal ware often is disguised as a legitimate program. Once infected it can spread through the systems causing havoc on infected machines. Removal can be difficult or impossible without completely rebuilding infected machines.
We can prevent mal ware before it starts. Chose from a variety of counter measures designed to compliment your work flow and computer usage.