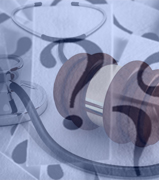 The Short Overview
Who is Covered by the Security Rule
You are if you store and/or  transmit any patient data electronically
Business Associates
They are working on this.
What Information is Protected
Any and all patient data that is electronically stored. Oh, paper files too.
General Rules
If patient information is lost or stolen they are going to ask you why at a minimum
Risk Analysis and Management
A practice has to document how it has reviewed and implemented records security
Administrative Safeguards
A practice needs a security manager who is responsible for records security and employee awareness/compliance
Physical Safeguards
Restricted physical access to all means of addressing electronic records, including mobile devices
Technical Safeguards
Firewalls, authentication, user rights, access tracking, anti virus/mal ware and so on……….
Required and Addressable Implementation Specifications
Required implementation specifications are just that and they can get you on the addressable ones too
Organizational Requirements
This is where you are required to take "reasonable steps" wide open as to what they can call "reasonable"
Policies and Procedures and Documentation Requirements
More "reasonable" as to how you document employee information, systems configurations and all manner of those required and addressable security specifications
State Law
Each state can add their own set of requirements and regulations to enhance the federal law.
Enforcement and Penalties for Noncompliance
No one wants to go here and we will do our best to keep you out of it.
Compliance Dates
Now!!
We Do All Of This For Your Practice